Cranes are the most critical equipment when it comes to material handling. Overhead and Gantry cranes are often considered the superheroes amongst cranes, and every superhero needs a sidekick, just like our Jib cranes. Jib cranes help supplement large overhead cranes for all your local material handling requirements. They have a wide range of applications and can be used indoors and outdoors. In addition, they are the most economical and ergonomic material handling solution that efficiently fixes your lifting woes.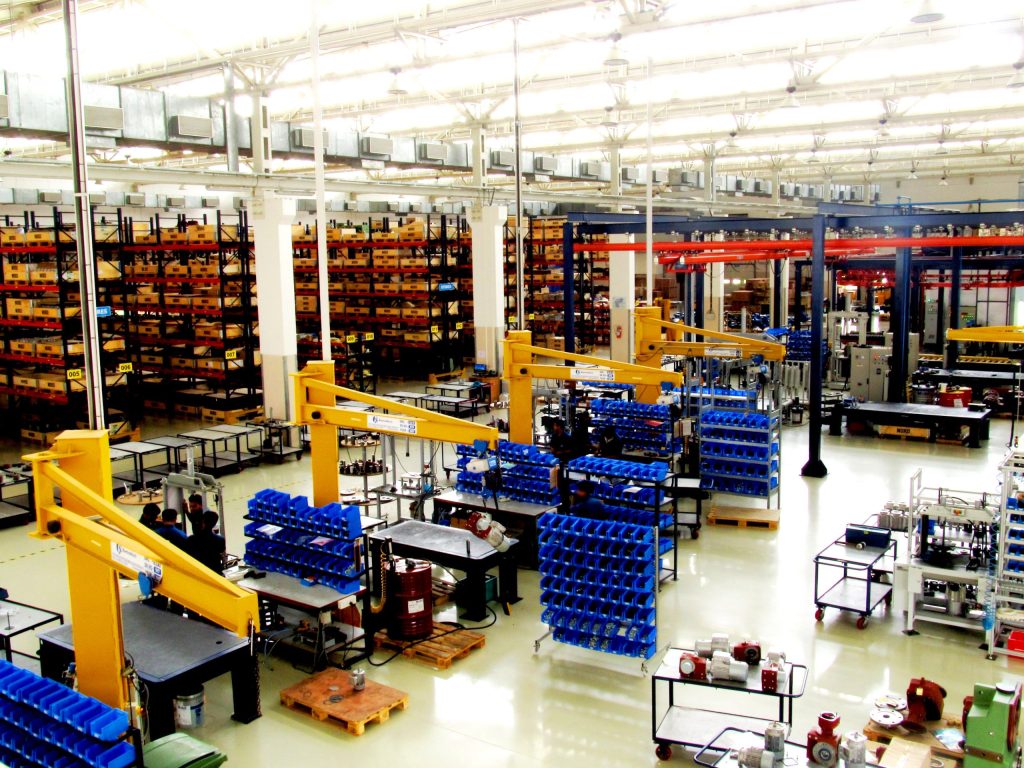 Understanding The Design of a Jib Crane
Jib cranes can efficiently assist and multiply human efforts, handling loads up to SWL 10t. They are beneficial for loading and unloading workpieces or machine tools and trucks. They can become an inseparable part of a standalone workstation.
Jib cranes are mainly divided into two variants, namely, Pillar Mounted and Wall Mounted. Pillar Mounted Jib cranes are helpful when no appropriate support is available near a workstation. On the other hand, wall-mounted jib cranes are ideal for workstations located near walls or vertical structures.
A jib crane is engineered with three main components.
Masts:They act as the vertical support structure for the arm of the crane, keeping the whole structure in place.
Jibs:They are the actual arm of the crane that rotates in a semi-circle and circular trajectory depending upon the crane type and application.
Hoists:This is the component that does the actual lifting and handling for the jib.
A jib crane design offers the following features.
They can rotate in 360-degree motion, which makes circular movements while handling easier, quicker and more efficient.
The jib crane hoist can load and unload workpieces on machine tools or trucks. Jib Cranes designed and engineered by ElectroMech can handle loads up to SWL 10t precisely and efficiently.
They are low maintenance and offer seamless operations for assembly lines.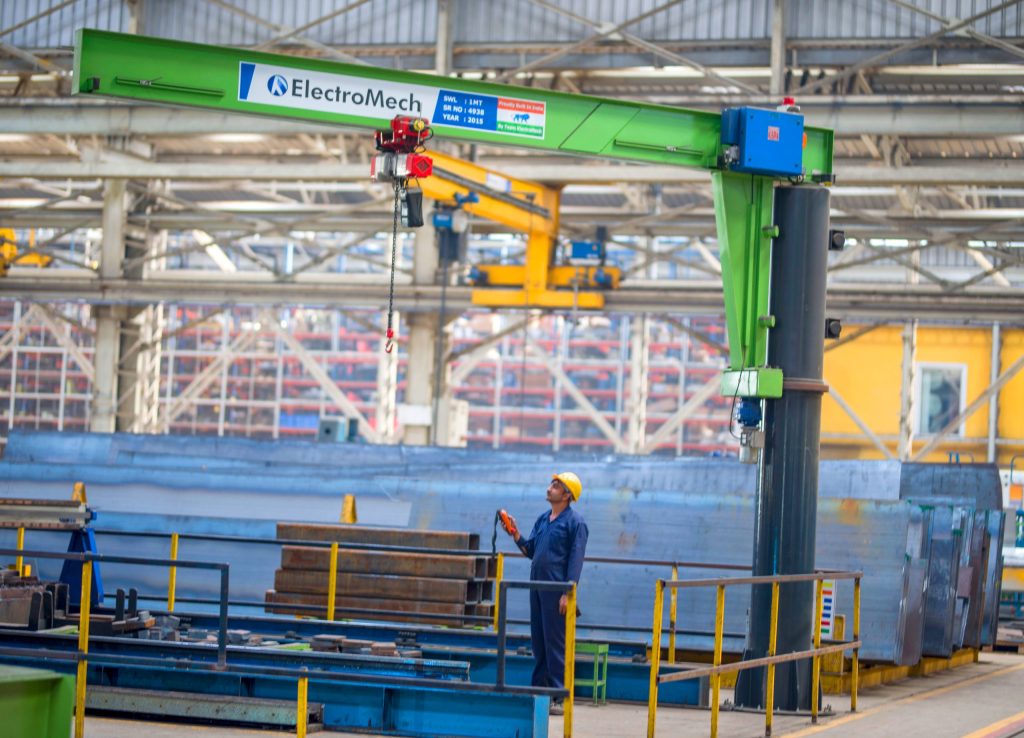 What to consider while selecting a Jib crane for your business?
Consider the following points when selecting a jib crane for your workplace.
When looking for a Jib Crane, you need to consider the application and available space structure.
The lifting capacity, rotational area, overall height, work span, and motor-power requirements must be considered.
The equipment should conform to all industry design and safety standards.