Have you seen X-Y rails with a light duty chain hoist hanging below them? This is how they look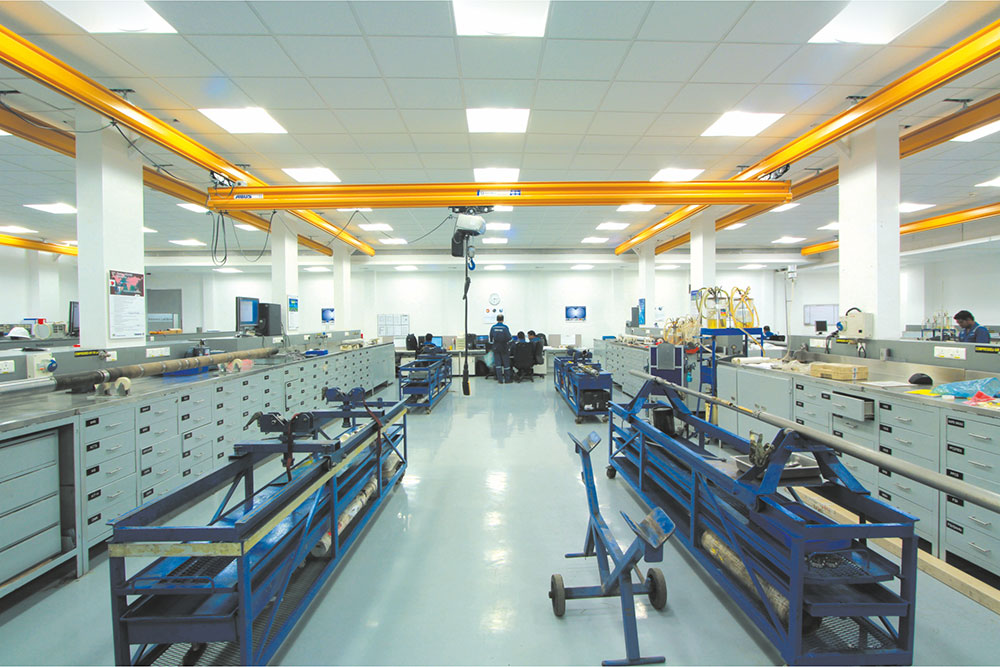 The technical term for these material handling solutions is HB Systems, from Abus Germany. HB Systems are a breakthrough innovation in the lifting and material handling domain. They combine the efficiency of a hoist with the flexibility of an overhead crane, without having to use extreme effort.
Abus developed HB Systems with a vision of making them the first choice for every workshop and factory. The lifting range includes equipment that can safely lift working loads from 80kg to 2000kg, available across spans up to 12m. HB Systems are offered as manual Push-pull Systems, fully Motorized Systems or even as a combination of Push-pull and Motorized Systems depending on the application.
The effort curve shows that the effort required for moving the load is less than 2% of the weight of the load being handled. It is as easy as pushing your luggage trolley at an airport. All the hoisting and lowering motions are motorized and no manual effort is required to lift the load.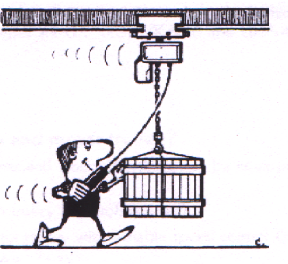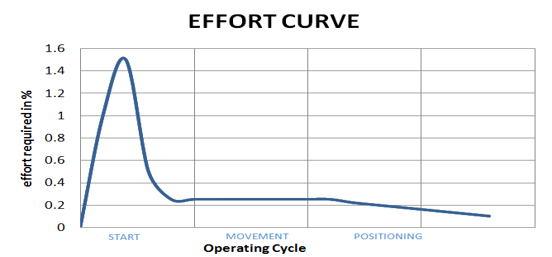 Thus, Abus HB Systems offer utmost flexibility for assembly stations by providing superior quality, reliability, and advanced technology along with overall cost-effectiveness. Their success can be attributed to their ability to fulfil client requirements and offer a solution for almost every application.
What makes HB Systems ideal solutions?
Abus HB Systems offer customised modular solutions to industries like manufacturing, automotive, heavy engineering, construction equipment and allied sectors. They are used for small assembly stations or can be used in unison of 3 or 4 systems to lift a combined load depending on the product shape. All HB Systems can be custom-built from standard profiles manufactured from steel or aluminium rolled sections. It is a reliable solution which ensures better space utilisation and provides optimum lift under the hook. All connections are either bolt-able or weldable, thus, making the HB Systems easily adaptable to fit any type of room and ceiling design. They are robust and can lift and slide loads that weigh up to 2t, effortlessly.
HB Systems – Features
The design features of Abus HB Systems offer the following benefits for users and their applications:
HB Systems are highly customised and prove useful in a wide spectrum of applications.
A variety of suspension designs ensures optimum space utilisation and maximum hook height.
HB Systems are manufactured in either Steel or Aluminium profiles depending on load capacities.
Load capacities ranging from lighter loads of 80kg to fairly heavy loads of up to 2t can be moved effortlessly.
The physical effort required to move loads is similar to moving your luggage on a trolley at an airport.
Standardisation in the manufacturing of HB Systems makes them easy to instal, saves time and avoids errors.
The Systems can be maintained, modified, modernised, and upgraded efficiently due to standardisation in the profile sections.
All the electrical components come as plug-in connectors, making electrical installation quick and safe.
HB Systems are solutions that characterise the ElectroMech mantra – 'We don't just sell cranes; we sell well-engineered material handling solutions!'
Click to know more about the wide range of HB Systems. Visit www.emech.com for more details or write to us at cranes@emech.in