As competitiveness increases companies in order to gain market share are hunting for solutions that help them achieve their objectives that does not require heavy investments. The following blog helps you understand customized solutions and their benefits.
Customization brings personalization!
Each company has its own culture and way of handling projects. Thus, a customized solution helps accommodate the most accurate details of their way of doing business and ensures higher performance and satisfaction. While engineering a solution, the company can be a part of the development process and ensure that the solution meets its requirements.
Engineering a customized material handling solution requires precise and careful consideration of various aspects such as complete study of the factory/jobsite, thorough analysis of the existing and required material handing requirements, the production speed and the work flow environment along with plant integration. Customer requirements may also vary to the extent of high capacity, wide span and lifting limits and heights. ElectroMech' competence of designing efficient material handling solutions comes from our ability to not only fulfill your existing requirement but also keep room for future requirements and expansion. Below are few of our exemplary customized solutions that showcases why we are India's largest supplier of material handling solutions –
Tunnel Mucking –
ElectroMech has engineered a unique and cost-effective tunnel mucking crane for the extraction and disposal of overburden generated as a result of blasting during construction of tunnels and large underground chambers. These systems are designed to offer safety and efficiency required to withstand all kinds of harsh environment.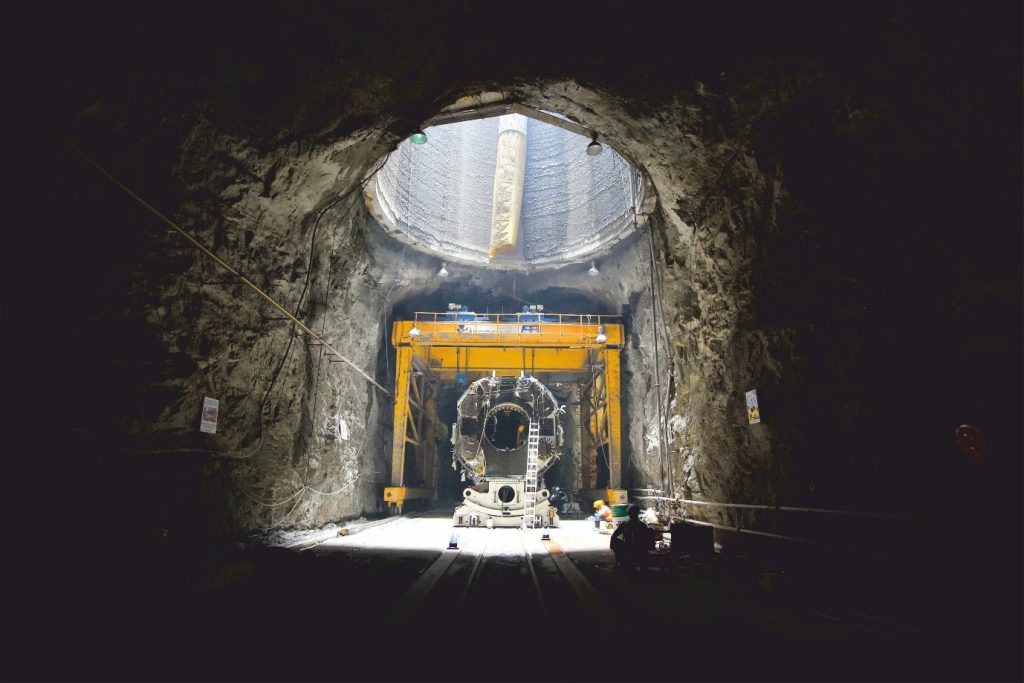 Transfer Trolley –
ElectroMech' inter shop rail track-based transfer trolleys are an efficient and simple solutions for moving goods across different bays within the plant. The motorized trolley runs on railway tracks and runs on a power supply system or are battery operated. Efficient transportation of raw materials across the plant help our customers achieve lean production and operational efficiency.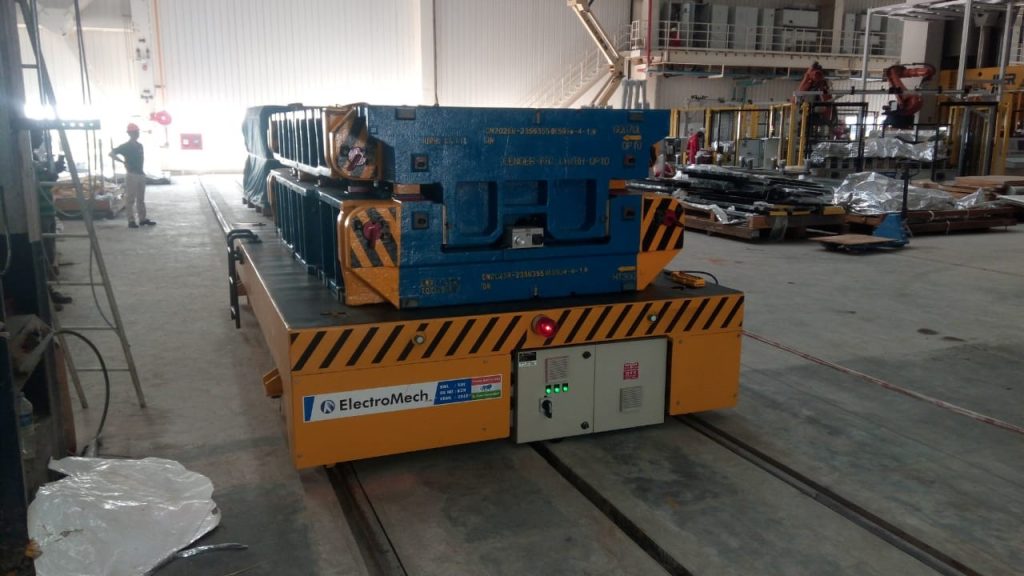 Stacker Cranes –
Optimum utilization of space by value and floor area is of paramount importance whether it is a warehousing or manufacturing facility especially with the sky-rocketing prices of land and construction. ElectroMech designed stacker crane is a combination of an EOT crane and a forklift, which work efficiently in narrow aisles as compared to huge forklifts. These cranes are mounted on the racks without the need of additional extra structure for support and are safe from the danger of tipping over. ElectroMech's stacker crane is the ideal solution for swift retrieval and stocking of large volumes of raw material, components or finished goods. And conforming to the blog topic, they can be customized to meet your requirements.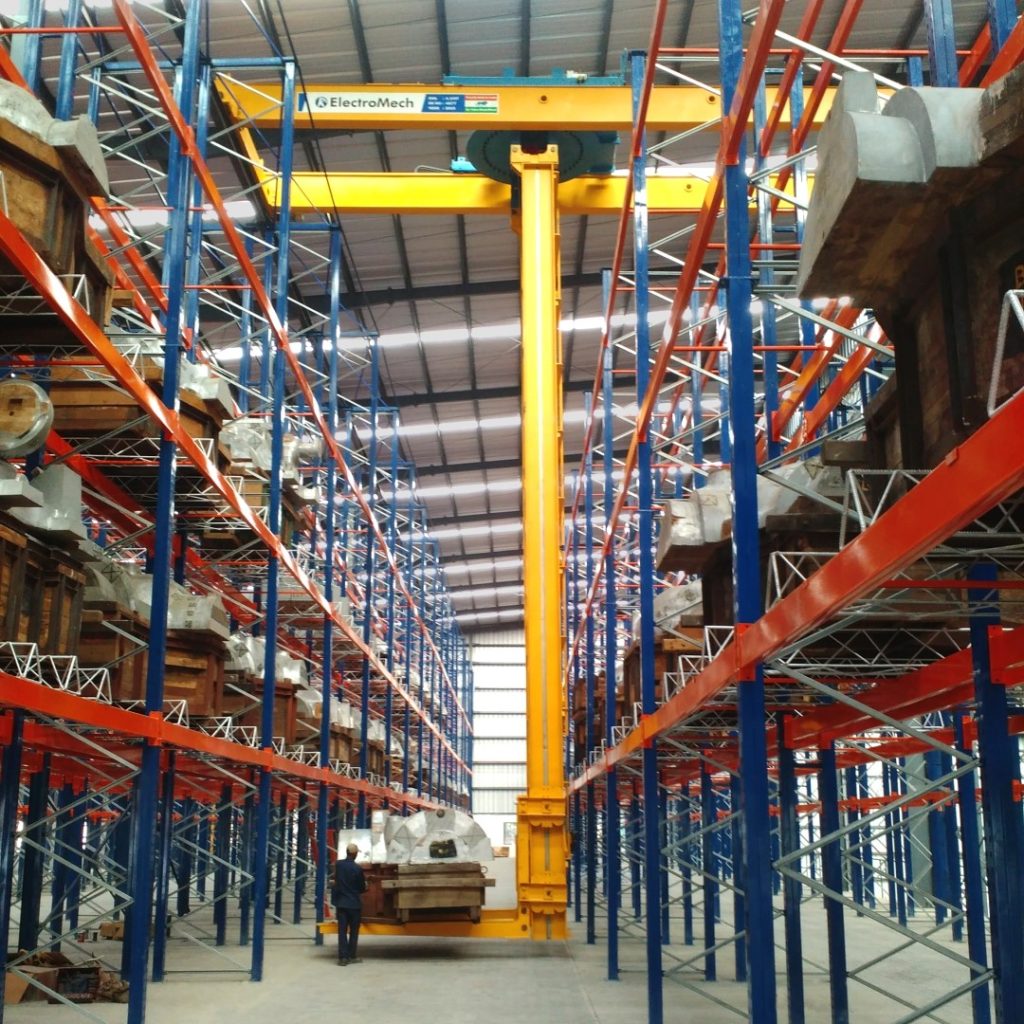 Spreader Beams –
ElectroMech Spreader Beams offer optimum solutions for all lifting requirements across the industry spectrum with customized products for the Oil & Gas sectors. Our Spreader Beams are custom-engineered and manufactured in our state-of-the-art factory and subjected to rigorous tests. ElectroMech designs spreader beams that are available in different lifting capacities up to 300t and are subjected to stringent quality norms while adhering to different standards.
That's not all!
ElectroMech also takes care of sales service through Cranedge, a dedicated service organization formed exclusively for providing post sales services. It's a wholly-owned subsidiary of ElectroMech with a team of over 200 crane specialists and offers services ranging from spare sales, repairs, services, and overhauling, annual maintenance, crane health checks, modifications and retrofits, relocation of cranes, etc.