The wheel – one of the finest inventions by man. The wheel has evolved since its invention in 3500 B.C. and today – is at the epicentre of all modern-day technologies. The wheel found its firm existence in automobile & aviation industry and today wheels/tyres have even found their way into every individual's life. However, tyre manufacturing industries are faced with many challenges and hindrances. They continue to face unbending government guidelines, ever-evolving compliances, and buyer requirements for an extraordinary product at a low cost.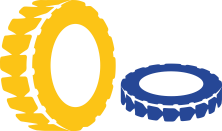 Tyre manufacturing is quite a long process & manufacturers have to set up large size plants to convert a standard rubber sheath to full-grown robust tyres. To achieve the ever-expanding demand of various consumer segments, tyre manufacturers must be efficient at each phase in order to be competitive as well as profitable at the same time.
The most important part of the tyre manufacturing is the use of the "tyre mould" which will yield the correct size & dimension of the tyre. Say for example – R15 / 205, R16 / 215, or R17 / 225 – which means that there is a combination of different radius & different widths for different brand vehicles on the road. So, with every single "inch" of change in radius of a tyre, a different mould has to be deployed to get the exact specific tyre size, depending on the demand in the market.
Industry Challenge
For the variety of tyres to be produced based on different automobiles, a large number of moulds have to be managed in a tyre manufacturing facility. As per the industry experience of ElectroMech with renowned tyre manufacturers, one can find that a large number of different sized & types of moulds are deployed to get different variants of the tyres.
These moulds are often found in a combination i.e. 'mould & mould container'. These tyre moulds require precise handling, dedicated space for maintenance & cleaning and safe storage system for easy storage & retrieval. The tyre manufacturing industry is moving towards having a dedicated store for mould storage. One of the largest tyre manufacturers of the country has already deployed the ISMS in his plant.
Our Solution!
At ElectroMech, we have a separate team of specialists that tackles such unique storage and retrieval requirements and provides Integrated Store Management Solutions (ISMS). Here the problem statement is not of storing more in same area but storing right & safe in the plant premises. ISMS caters' to both issues simultaneously, and it not only stores more in a given limited area, but also be reduces aisle width & effectively utilize every cubic meter space in mould stores area.
Conventional stores will typically need large space for storage with increased aisle widths. However, the current needs of the industry are identified as: Optimised aisle space, zero capacity deration, and maximum utilization of available space.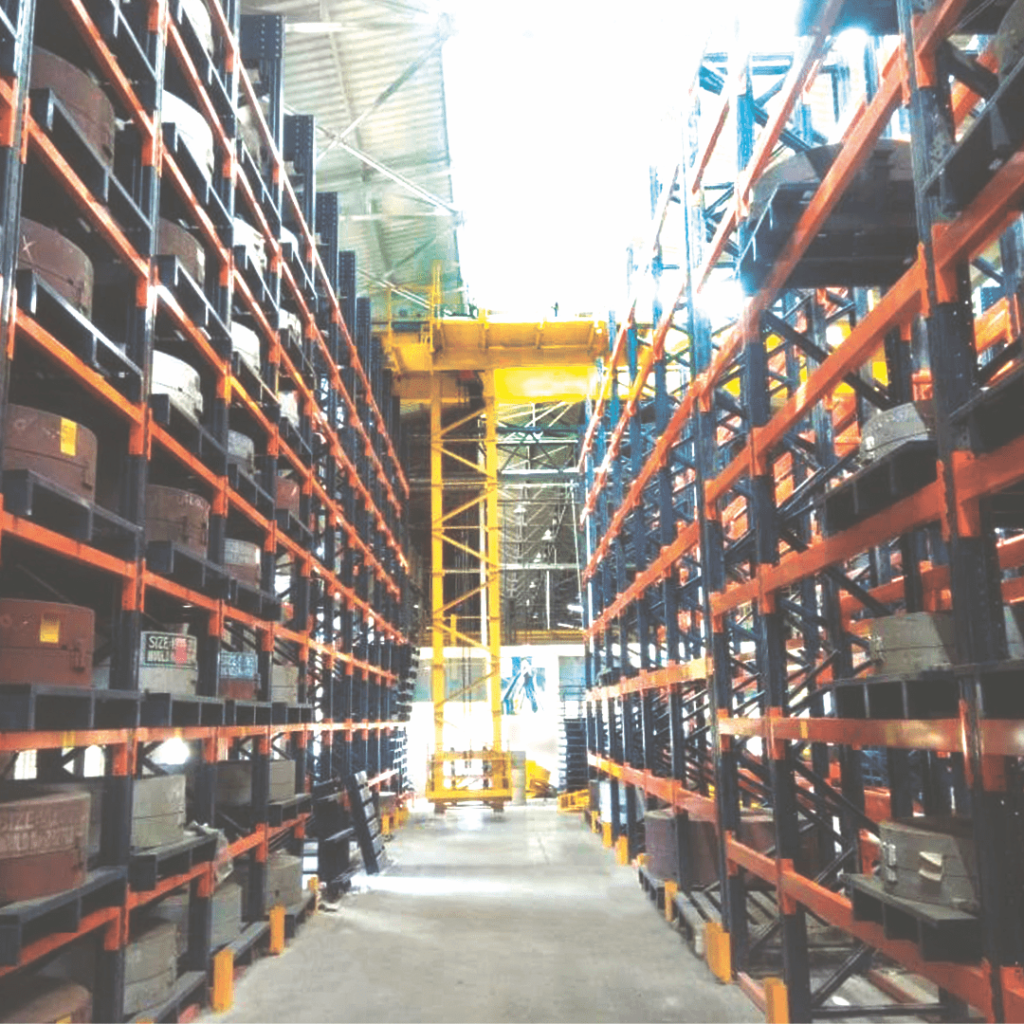 The ElectroMech ISMS consist of solutions such as-
A customized stacker crane.
A tailor-made racking system.
An array of Yale forklifts & lift trucks. (as per need)
The use of a custom-built stacker crane combined with the versatile heavy-duty racking system along with a fleet of Yale make forklifts & lift trucks – makes ISMS a very widely accepted material handling solution.
The Stacker crane is a multi-dimensional moving storage solution having 4 independent motions. It can be used for vertical storage & retrieval of moulds from a racking system. The stacker crane is mounted on the racking system itself, thereby eliminating the need of additional column structure. This means that investments w.r.t the building columns, gantry & foundations is eliminated.
The Stacker cranes comes in three different versions:
Remote controlled
Semi-automated system with level selector.
Fully automated with PLC and command centre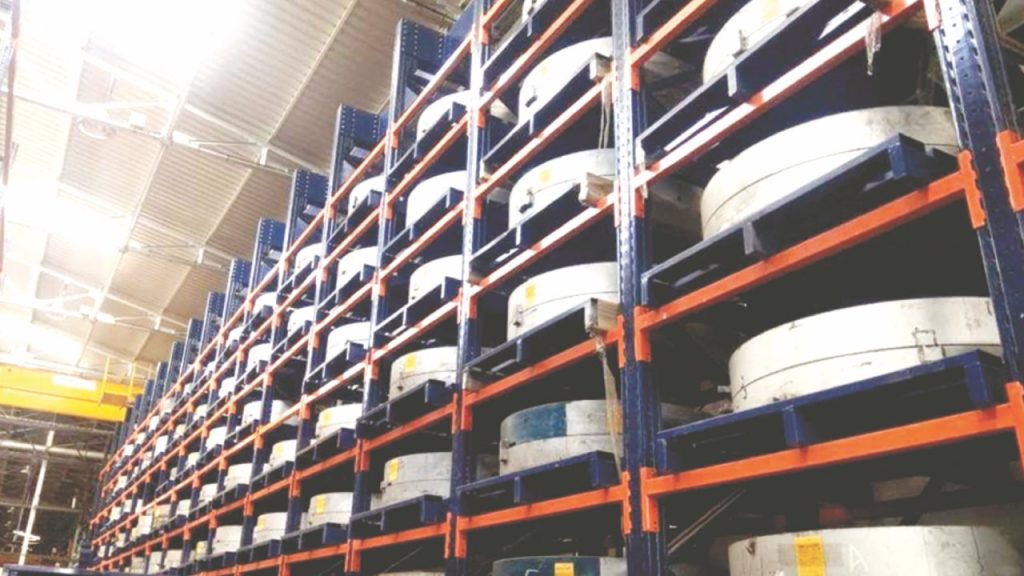 Thus, the moulds can be easily stored & retrieved using the stacker crane, which has the following benefits.
1. Floor Space Usage – The ISMS use the height of the racks to increase storage density and thus frees up valuable floor space. Also, usage of very narrow aisles allows closer rack formation, reducing the floor space requirement.
2. Material Safety – The solution is designed for the jerk-free movement and safety of the material being handled.
3. Operator Friendly – The Operator can stand comfortably away from the loads which are being retrieved, thereby eliminating the risk for any fall hazards & bringing in ergonomics to his operation.
4. Flexible and Customized – The ISMS solution is flexible, and custom made to suit specific requirements of the manufacturing facility.
For the tyre industry, the ISMS is definitely a boon, as all their moulds are stored safe & tagged as per their location & usage patterns. Once a mould is retrieved, a Yale MHE can come in Handy in horizontal movements withing the plant. A Simple Electric or Diesel Forklifts can be deployed for moving the loads horizontally from stores to the production area, as per the need.
We are also renowned for our benchmark service support extended through our subsidiary company – Cranedge . For any other storage related material handling challenges – call us for action!